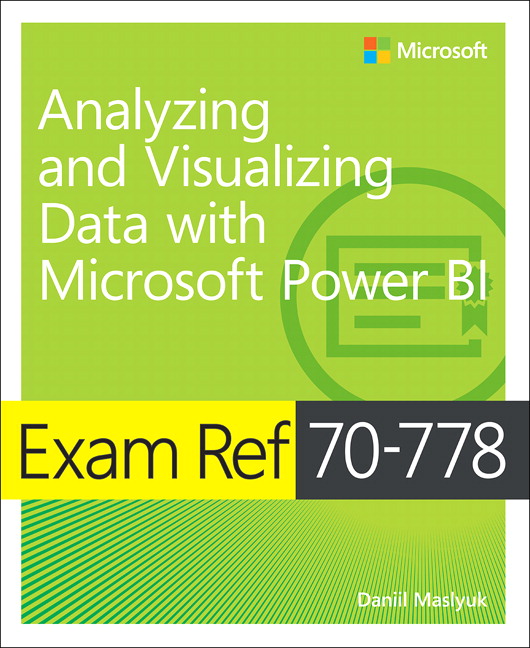 After a few delays and technical issues, my book is finally available from Amazon, Microsoft Press Store, and a few other places!
This is the official exam reference for Microsoft exam 70-778: Analyzing and Visualizing Data with Microsoft Power BI.
First of all, I'd like to thank all the people who supported me during the writing process and everyone who congratulated me after this book was published. This kind of support makes the whole undertaking even more enjoyable 🙂
Writing about a product that changes every month was quite a challenge. I did my best to keep the book as up-to-date as possible, so in the final weeks of writing (March 2018) I went through the whole book and updated the screenshots to match the then current interface.
Luckily, the exam objectives do not change every month, and that's what I needed to cover. If I was only covering the exam objectives, however, the book would be much thinner; this is why I decided to give my readers more value and covered a few extra things. Some of the things I covered were not described even in the official Power BI documentation 🙂
Writing a traditionally published book is a nifty experience! You get to work with various editors and get feedback on your writing. Also, what many other people say is true — to really learn something, teach others about it. There were a few exam areas where my knowledge was below average, so I needed to do quite a bit of research to be confident enough to write about it.
The writing process took me about six months in total, and this was my first book. I consider this to be a significant event, so I decided to celebrate. Some people would open a bottle of nice wine or something, but I've got something much better: Sanpellegrino Pomegranate and Orange!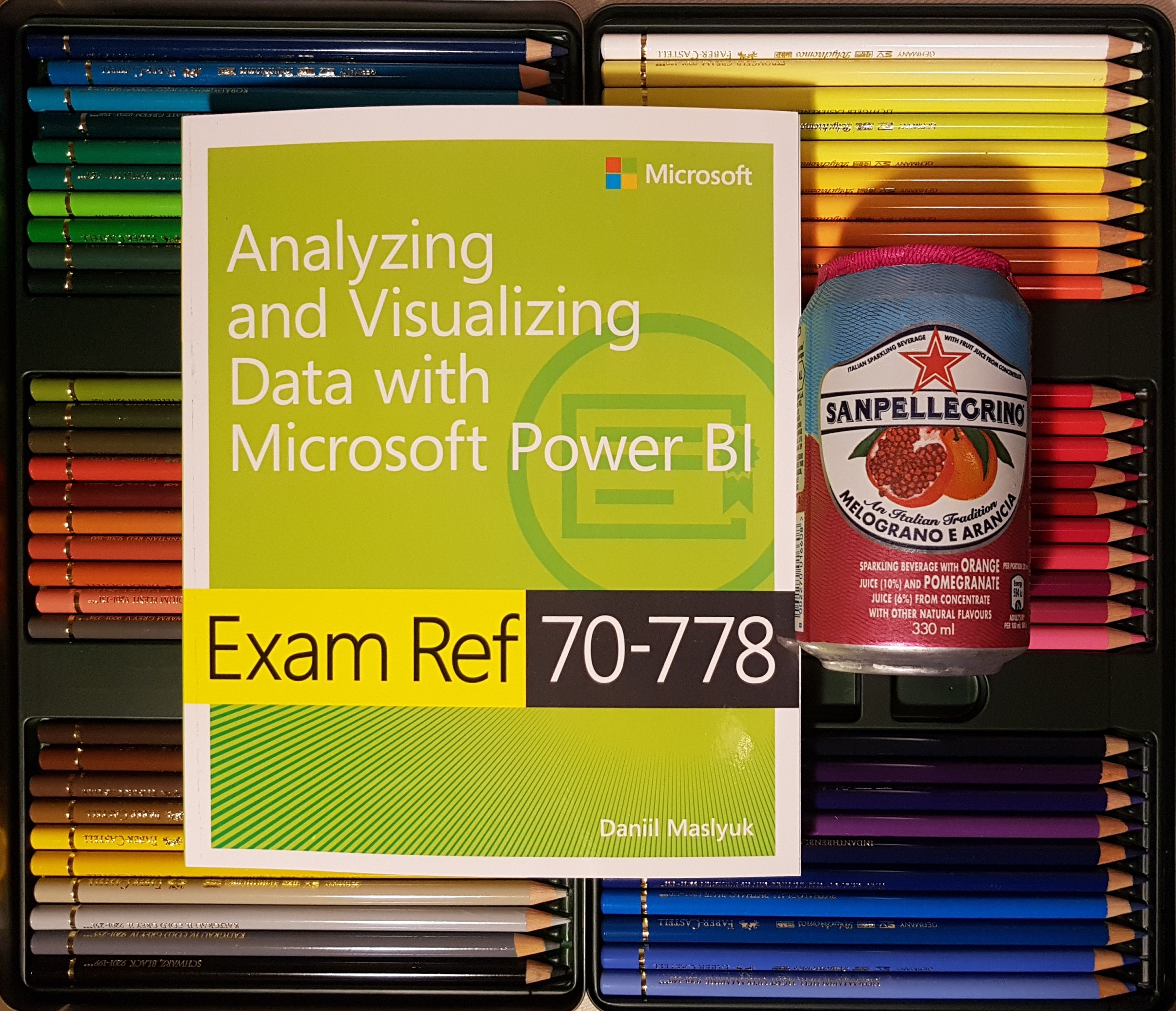 Emily Nave of Pearson was very kind and gave me a few digital product vouchers, so I'm considering running a draw to give some of them away. Any ideas on this would be welcome 🙂
Update 15 July 2018: Thanks for your ideas, I decided to distribute the vouchers through user groups and presentations such as SQL Saturday.
Companion files
If you bought a printed copy of the book, you can download the companion files from Microsoft Press Store.